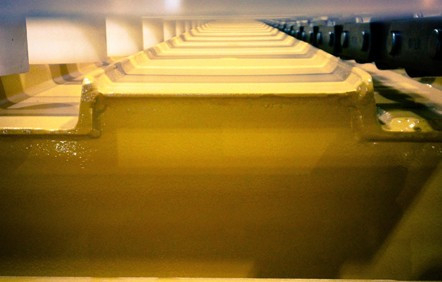 Recessed Track Technology
Wetland Equipment incorporates a unique recessed track system into their amphibious undercarriages. This design prevents debris and obstructions from penetrating the pontoons. Wetland's uniquely designed channels allow the track chains and wear pads to glide through easily, without interference from outside debris.
Over the years, our designs have evolved to adapt to different terrains based on our customers' unique needs. The recessed track system keeps the amphibious equipment as light as possible by shedding accumulated mud and debris. This helps Wetland Equipment's products achieve the highest level of floatation on the market.