Custom Excavator for Pipeline Work in Venezuela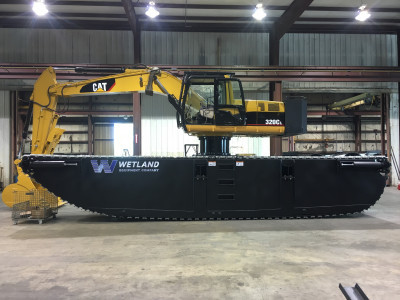 We recently built and designed this a custom lifted amphibious excavator for a customer in Venezuela. He uses it in a transition zone near the ocean for pipeline work.
It has a 3-foot long adapter ring mounted between the pontoons and the swing bearing. This was done for a better line of sight and to keep excavator out of the splashing waves.