Infrastructure Expansion in South Florida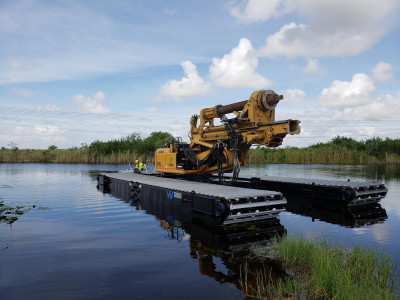 This buggy will drill a 10' diameter hole. It's currently working in the Everglades in South Florida. The drill is a Cat AF190E and the pontoons are 45' x 8' x 8'. The buggy weighs over 175,000 pounds when it is assembled ready to work.
Have questions? Contact Wetland Equipment today!